Luxor is what used to be the ancient city of Thebes (you know, from the movie the Mummy)
This is where the Temple of Karnak, The Valley of the Kings and the Valley of the Queens are plus a lot of other things that we didn't get to visit in our day trip to the area.
Here are pics from our bus ride there plus our quick trip across the Nile River.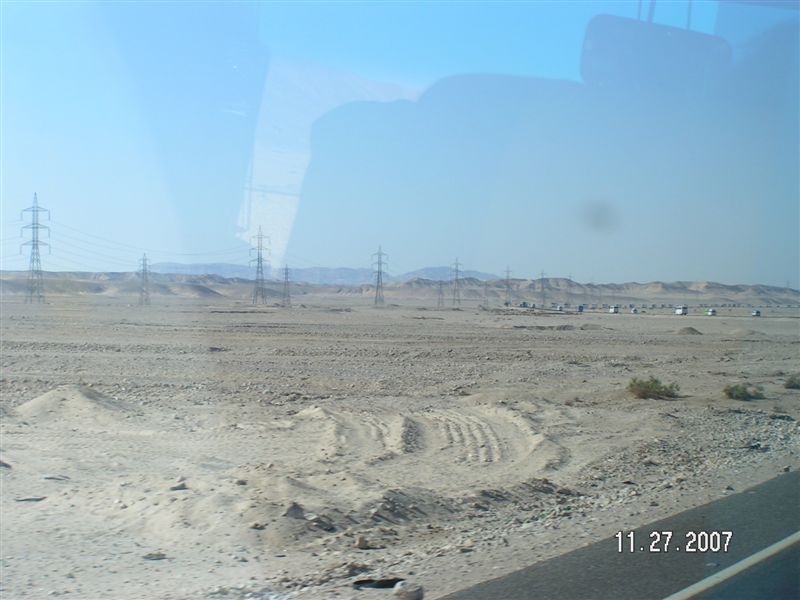 There were 88 buses in our convoy across the desert!! It took 5 hours!!!